"A Piece of My Mind"
December, 2015 Newsletter from
Donald Shoemaker

Advancing Christian Faith and Values,
Defending Religious Liberty for All,
Supporting Civility and the Common Good
through Preaching, Teaching, Writing,
Activism and Reasoned Conversations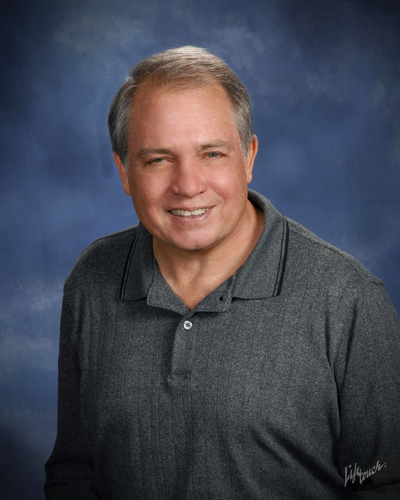 Evil in the Christmas Story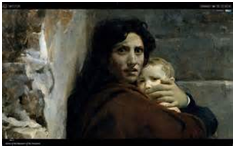 Then Herod, when he saw that he had been tricked by the wise men, became furious, and he sent and killed all the male children in Bethlehem and in all that region who were two years old or under, according to the time that he had ascertained from the wise men. Then was fulfilled what was spoken by the prophet Jeremiah:
A voice was heard in Ramah,
weeping and loud lamentation,
Rachel weeping for her children;
she refused to be comforted, because they are no more.
– Matthew 2:16-18 New International Version)
Tears, sorrow, anger, hatred, retribution—these and more fill my heart upon learning of the Paris massacre. Such tragic and evil loss of innocent human life. Before then the attack in Beirut; later the attack in Bamako, Mali. Forgiveness can wait for another day.
Callous disregard of human life for the sake of power is not lost in the Christmas story. The magi asked King Herod where the King of the Jews was born (Matthew 2:1-6). Herod—cunning, ruthless, paranoid—would not take a challenge to his control lightly.
Herod had a reputation for ruthlessness. Caesar Augustus reportedly once said it was better to be his pig (assuming Herod didn't eat pork and the pig would thus be safe) than his son—Herod killed his sons. In light of Herod's known cruelty and Bethlehem's small population of boys under three, the biblical account seems quite genuine. Mary and Joseph and Jesus had already departed the city, having been warned by an angel.
Today's savage cruelties remind us of Herod time. Many try to flee to a safe country—as did Joseph and his family. Others remain to suffer. And their cries rise up to God.
Human government is ordained by God to punish evil (Romans 13:4) and is divinely empowered with the "sword" to do so. We are enjoined to pray for all in authority that we might live peaceful and quiet lives (1 Timothy 2:1-2).
In the United States, our constitution's preamble sets forth the governmental duties to "…provide for the common defence, promote the general Welfare, and secure the Blessings of Liberty to ourselves and our Posterity…" Thus, protecting our citizenry at home and abroad through just diplomatic and military efforts is a foremost responsibility of our federal government. To use a seasonal metaphor, keeping our national tree strong and firmly protected may mean that some of the expensive optional decorations on the tree need to be curtailed at least for a while.
"The Ways of God" – what he ordains, what he permits and withholds – are unknown and many philosophical questions surrounding them are insoluble, in my opinion. The Bible struggles often with evil and tragedy and asks the question "Why?" (Psalm 10).
What we do have are the promised comfort of God and frequent reminders of our own responsibilities to open our hearts and bind up the wounded, care for the afflicted, spend our resources on their needs, and serve the cause of justice the best we can. And we have the promise of God's intervention and just judgment on the Last Day.
Remember these key themes of Christmas in the face of stark human evil.
Good in the Christmas Story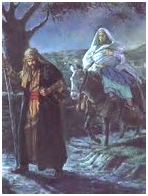 Behold, an angel of the Lord appeared to Joseph in a dream and said, "Rise, take the child and his mother, and flee to Egypt, and remain there until I tell you, for Herod is about to search for the child, to destroy him." And he rose and took the child and his mother by night and departed to Egypt and remained there until the death of Herod.
– Matthew 2:13-15
Joseph exemplifies the responsible husband and father who honors, provides for and protects his wife and children.
Human trafficking, sex slavery, abuse and subjugation of women—all these evils are in sharp contrast to the dignified actions of Joseph. Of special sorrow right now is a news report of the spousal abuse committed by Saeed Abedini, a pastor in Iranian custody whose imprisonment has been widely reported and his release widely sought by Christians internationally.
Recently his wife stopped speaking out for his release and reported a long pattern of abuse.
Naghmeh Abedini canceled all public appearances after telling supporters by email that her husband had abused her physically, emotionally and sexually…
…Since her husband's detention in 2012 *, Naghmeh Abedini has been publicly advocating for his freedom, winning the support of top evangelical leaders and meeting privately with President Obama, which is why her accusations of spousal abuse came as shock. But those accusations also raise the question: Why do evangelical women wait so long before reporting abuse?
"Many who suffer domestic abuse feel lots of shame, are blamed by others, and do not tell anyone," said Justin Holcomb, a Florida Episcopal priest and seminary professor who co-authored with his wife Lindsey "Is It My Fault? Hope and Healing for Those Suffering Domestic Violence."
"Christian women, in particular, stay far longer in abusive situations and in more severe abuse than their non-Christian counterparts," he added.
[CHARISMANEWS, November 23, 2015]
How does Joseph's life and conduct contrast with these evils?
First, in keeping with the will of God, he wholeheartedly assumed his responsibilities as a husband and (soon to be) father of an adopted son (Matthew 1:24).
Second, Joseph honored Mary's virginity (Matthew 1:25).
Third, he protected his family from dangers (Matthew 2:13-15, 19-22).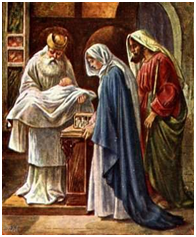 Fourth, with Mary his wife, he raised Jesus in accordance with the Law of God. Jesus was circumcised according to the Law (Luke 2:21), and presented for consecration in the temple according to the Law (Luke 2:22-24). His parents nurtured good spiritual habits. Annually they brought him (not "sent him"!) to Jerusalem for the Passover Feast.
Jesus grew up poor and in the backwater community of Nazareth. Still, he grew to be a strong child, submissive to his parents, full of wisdom and grace, pleasing to God and to those who knew him (Luke 2:39-40, 51-52).
Mary's own Song (the "Magnificat") proclaimed God's judgment on abusers of power and his gracious uplifting of the oppressed (Luke 1:46-55).
His mercy extends to those who fear him…
He has scattered those who are proud in their inmost thoughts.
He has brought down rulers from their thrones but has lifted up the humble.
He has filled the hungry with good things but has sent the rich away empty.
So especially in the Christmas season we remember the active goodness of Joseph and the liberating word of Mary. We prayerfully work to uplift the abused and downtrodden. We may need to confess how often we put them out of heart and mind. And consider a donation this season to fight human trafficking and sex slavery.
* It is important to note that Mr. Abedini's eight-year prison sentence has nothing to do with the abuse accusation, but is because of his involvement with Iran's growing house-church movement. He is a convert from Islam to evangelical Christianity.
Song in the Christmas Story
A great company of the heavenly host appeared with the angel, praising God and saying,
Glory to God in the highest,
And on earth peace to men on whom his favor rests.
– Luke 2:13-14
Christmas is the sing-iest season of the year!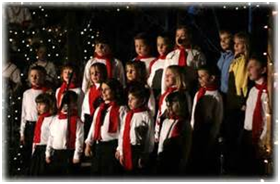 Churches will "raise the rafters" this month singing "Angels We Have Heard on High". Singing Christmas carols is a cultural tradition. For people who take the Christmas story to heart, singing is a joyful celebration of its message.
It both expresses the message and internalizes it. It motivates the singer to live out the meaning of "Christ the Savior is born!"
Churches will be singing churches if they are truly biblical, Holy Spirit-filled churches. I don't mean rehearsed singing by a few before passive crowds, but robust singing by congregants. I don't mean just singing by fine choirs, though I enjoy that and it is certainly appropriate, but singing worshippers. The smartest churches realize most people, including visitors, love to sing traditional Christmas carols.
Keith Getty, author of the immensely popular praise chorus "In Christ Alone", makes this sobering observation: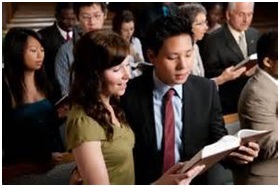 Each week, upwards of 100 million people in America make it a point to attend church, listen responsively to the sermons, and pray sincerely. But when it comes time to sing the hymns, the level of engagement drops hugely and seems to be continuing in its decline, quite dramatically.
I'd like to see this trend reversed in December, as I'm sure Keith Getty would. We can do our part by heartily singing the great Christmas carols. "Hark, The Herald Angels Sing!" is the best! And there are many, many more.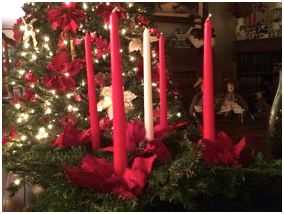 I also encourage family singing in addition to worship at church gatherings. One way to do this is by setting up the "Advent Wreath" with its five candles. Each week before Christmas one candle is lit. Then Christmas Eve the fifth and center candle. Scripture reading, prayer and singing can fill the home each time.
Officer Garrett Swasey loved Law Enforcement, his Family, his Church, his God
The Denver Post (Nov. 28) reported: "The police officer slain in a shooting spree at a Planned Parenthood branch here was an evangelical church elder who was the married father of two children.
Garrett Swasey, 44, a six-year veteran of the University of Colorado at Colorado Springs Police force, was described as an avid teacher of scripture who played guitar and loved his work in law enforcement."
As a pastor and police chaplain, I sent a condolence email to his church, Hope Chapel.
I said: "I suspect that Officer Swasey's personal convictions were not at all supportive of Planned Parenthood. Yet, he fulfilled his sworn oath to protect others and uphold the law. And he lived out the commandment to love his neighbor as himself."
This Christmas season, as we celebrate beside many we love, let's be sure to pray for the loved ones and coworkers of Officer Swasey and others who have given their lives in the service of law enforcement. According to the "Officer Down Memorial Page" 115 have died in the line of duty to-date in 2015.
Don's Upcoming Ministries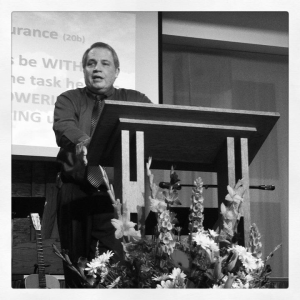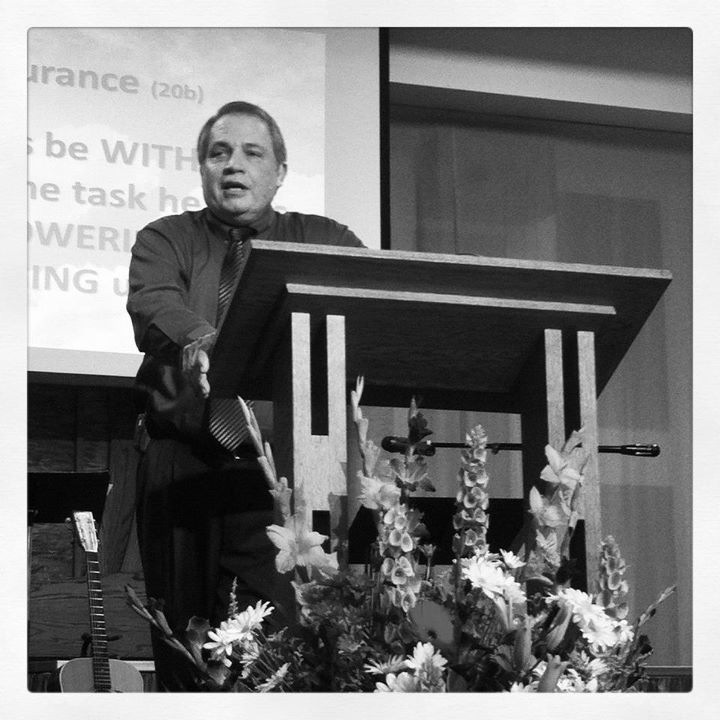 December 24 – Sing "O Holy Night" (duet) in Christmas Eve Services (5:00 and 6:30 p.m.) at Grace Community Church of Seal Beach.
April 1 – Give Keynote Address at New Life Beginnings banquet, St. Mary Medical Center in Long Beach.
Hear My Message: "Healthy Churches Live Out the Meaning of Christian Baptism"
(November 8 at Grace Community Church of Seal Beach)
http://gracesealbeach.org/media.php?pageID=28
Good News from Grace
Upcoming Special Christmas Programs at Grace Community Church of Seal Beach
December 6 at 8:00, 9:30 & 11:00 worship services—Children's Christmas musical program by "The G-Kids"
Christmas Eve Services at 5:00 & 6:30
A Very Merry Christmas to All!