"A Piece of My Mind"
June 2014 Newsletter from Donald Shoemaker
Advancing Christian Faith and Values,
Defending Religious Liberty for All,
Supporting Civility and the Common Good
through Preaching, Teaching, Writing,
Activism and Reasoned Conversations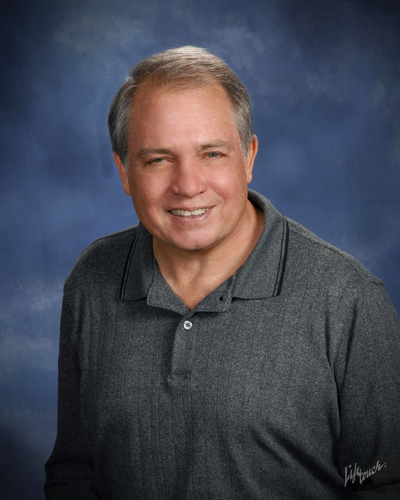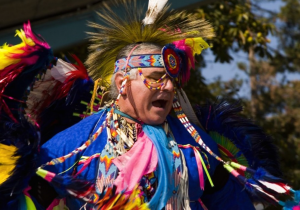 Killing bald eagles is excused by the federal government if the poor birds happen to collide with a wind turbine that's generating electric. But you better watch out if you are a Native American using eagle feathers in a tribal ritual! Robert Soto of the Lipan Apache Tribe found that out the hard way. Read more to see how he stood up for his religious and cultural liberty—and won!
Religious Liberty Vigilance –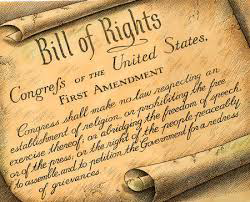 ""Congress shall make no law respecting an establishment of religion, or prohibiting the free exercise thereof, or abridging the freedom of speech, or of the press; or the right of the people peaceably to assemble, and to petition the Government for a redress of grievances." – 1st Amendment
My good friend Robert Soto is a pastor in my denomination and a member of the Lipan Tribe of Apache Indians. Here's what happened…
On March 11, 2006, undercover federal agents interrupted a pow-­‐wow and confiscated 50 eagle feathers from Robert Soto, pastor of the Grace Brethren Church in McAllen, Texas, and member of the Lipan Apache Tribe of Texas -­‐-­‐ a group only acknowledged by the State of Texas. Ever since, Soto, who faced severe fines and imprisonment for supposed illegal possession of the eagle feathers, has been involved in a nine-­‐year legal battle to get back the tribe's feathers.
Soto says "When it comes to American Indians, it is the government who determines who can or cannot worship God as a Native, as they also determine who is or is not an American Indian. Now they come into our family gathering that we have been having since 1970, and threaten to arrest me…"
Soto continues, "After I was released from any criminal charges, God led me to two Native lawyers in Texas who had never tried an eagle feather case but were willing to try. They stuck with me for eight and a half years until we won the case…"
On March 9, 2015, the feathers were finally returned under the Religious Freedom Restoration Act (RFRA). *
Pastor Soto said, "My faith in God is what has given me the strength to fight for the last nine years and win." He intends to continue fighting to change laws and uphold Native American rights.
[ * This information is excerpted from GraceConnect eNews where it first appeared and is used with permission. See my May, 2015 Newsletter to learn about RFRA.]
Message of the Month for Father's Day— America's Great Need: Responsible Fathers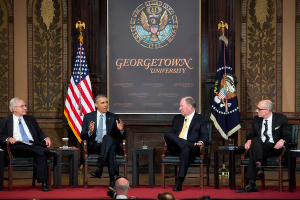 "If I'm giving a commencement at Morehouse * …I will have a conversation with young black men about taking responsibility as fathers…and I make no apologies for that.
The reason is that because I am a black man who grew up without a father, and I know the cost that I paid for that. And I also know I have the capacity to break that cycle, and as a consequence I think my daughters are better off."
– President Barack Obama
The President spoke as a panelist at the Catholic-­‐Evangelical Summit on Overcoming Poverty held at Georgetown University on May 12. ( * Morehouse College is a private, all-­‐male, liberal arts, historically black college located in Atlanta.)
One day over 15 years ago I was driving through downtown Long Beach, California on my way to a meeting of clergy. "Whap! Whap!"—five times something hit the top of my car. It was from a large bird (Godzilla lives?).
I looked at my messy car and thought how I wouldn't want anyone at my meeting to see it. I turned away from the ocean and onto a residential street and immediately found myself in a minority neighborhood. A group of teens were in the street having (would you guess it?) a car wash!
I pulled up and stopped. They were raising money, they said, for the funeral of a cousin. While they washed my car I went onto a nearby porch where a little boy brought out a chair for me. Filthy rap music was playing from a stereo. Then one of the teens—a girl—brought her new baby out to show me. Soon the car was clean; I gave a donation and left. Not much later I was back in Seal Beach with its $600,000+ homes around my church **.
Many times I have prayed for that baby—now a teen. Many times I have wished I had taken him in my arms right then and had a prayer for him while his mother and others stood around. I didn't do that, to my lasting regret. Is he OK? How is he maturing? Is he learning wisdom and knowledge? Are there good male role models in his life? Is he going the right way or the wrong way? I don't know.
I do know that failed fatherhood is growing in America and is rampant in many minority communities. It is the greatest reason, without ignoring others, for young men and young women growing up dysfunctionally—unable to cope in society and unable to handle life's challenges positively or set goals for themselves. Without positive fatherly role models, boys are more likely to grow up with guns and girls grow up with babies.
Scripture gives us many lessons on positive fatherhood and motherhood. Just read the Book of Proverbs and see the life lessons fathers and mothers teach to the young by word and example. How to earn and spend money; how not to be lazy; how to relate to the opposite sex; how to speak wholesome words; how to handle social pressures and respond to negative situations in ways that are civil rather than harmful.
Through good fathers, we learn what God is like:
As a father has compassion on his children, so the Lord has compassion on those who fear him. (Psalm 103:13)
I'm thankful that I grew up with a good dad and I want God to use me to share a good word and example with boys and girls who could benefit.
I'm convinced that no level of spending or social programming, ever so well intentioned, can compensate adequately for failed fatherhood.
I commend our President for serving on a panel (which is not typically a "presidential thing" to do) and opening his heart and voice on this critical topic (which is not a "politically correct" thing to do, either!).
[ ** I was then serving as Senior Pastor of Grace Community Church of Seal Beach, California, which is one block from the Pacific Ocean. I now serve as Pastor Emeritus of the church. And property prices are now much higher!]
Bible Insight – Key Texts on the Death Penalty
"You shall not murder." – Exodus 20:13
"You are to take life for life, eye for eye, tooth for tooth, hand for hand,
foot for foot, burn for burn, wound for wound, bruise for
bruise." – Exodus 21:25
Does the death penalty violate the commandment against murder? The Law of Moses didn't think so. Exodus chapters 21, 22 and 23 unfold some of the Ten Commandments so we might know how they apply in various situations (case law)—very interesting reading.
For examples:
The basic requirement is: "Anyone who strikes a man and kills him shall surely be put to death" (21:12).
The death penalty doesn't apply to unintentional killing (21:13).
But the death penalty does apply to deliberate, scheming killing (21:13),
such as the murders by Boston Marathon bomber Dzhokhar Tsarnaev.
The "eye for an eye" statement is often viewed as barbaric and uncivilized. Not so! First, it limited the punishment so it was proportionate to the harm done. Even today, punishments may be disproportionate to the wrongs done. On the street, a perceived insult can mean death. Just read the news of the shootout in Waco, Texas last month between rival motorcycle gangs.
Second, the context says, "as the judges decide" (verse 22). The punishments are not meted out by personal vengeance but by a judiciary. There must be a just sentence based on a fair review of the facts (see Numbers 35:12).
Third, a victim might decide that it makes more sense to be paid a fair price for his wound rather than have his assailant wounded in the same way. So a settlement might be reached. This is done all the time today.
But a price could not be paid to compensate for murder. "Do not accept a ransom for the life of a murderer, who deserves to die" (Numbers 35:31).
These words don't settle "the death penalty" issue. But they should give pause to those who say it can't be reasonably supported from the Bible.
Tasteless in More Ways than One
Go down, Moses,
Way down in Egypt's land,
Tell old Pharaoh,
Let my people go. –
Negro spiritual (mid 1800's)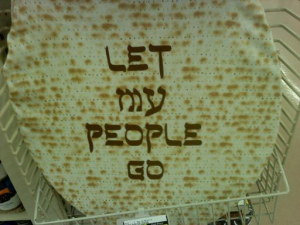 It was Passover season, 2015, when I saw this giant piece of matzo bread on display at our local Albertsons supermarket. The text (Exodus 7:16) is the Word of the Lord through Moses to Egypt's ruler. It is time to end the slavery and oppression of the Israelites and let them leave the land as God directs.
The same phrase had special meaning during America's time of emancipation of slaves. Matzo bread is a feature of the Jewish Passover meal and of many Christian Communion Services.
It took a few extra moments for me to see what was really for sale. It's a toilet seat cover! It would be hard to think of many worse ways to trivialize such an important, eloquent, powerful biblical thought on human emancipation. The words are written in "phony Hebrew" script and on a toilet seat cover they have, shall we say, a different connotation.
I wrote to Albertsons but received no response.
Michael Josephson shares a word on cheating…
"Pressure is no excuse for cheating, but it's a frequent cause. Those who play the stretch-­‐goal game are accountable for the predictable side effects of relentlessly pursuing numbers, especially if they don't place even greater emphasis on honesty and integrity."
– Michael Josephson (www.whatwillmatter.com)
Don's Upcoming Ministries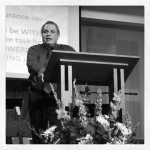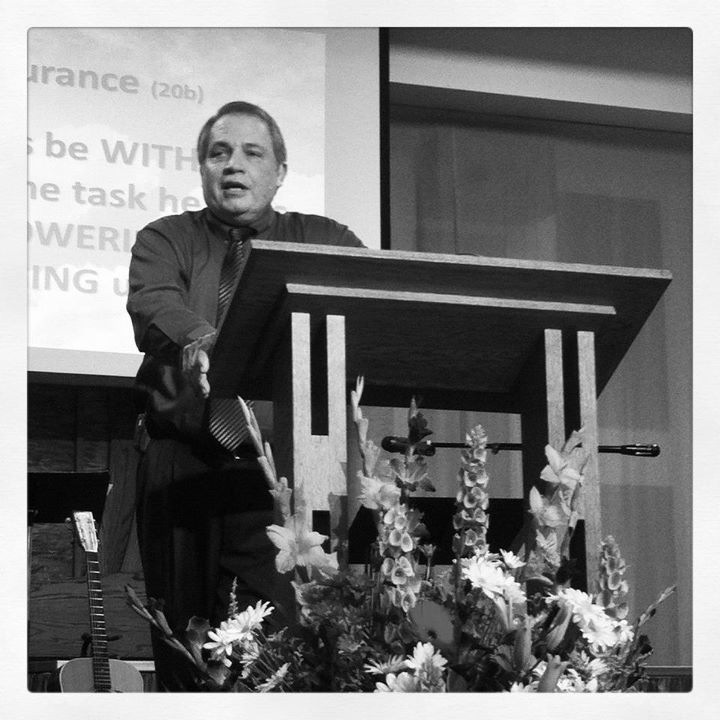 July 21-­‐26 – Attend the Annual Conference near NYC of the Fellowship of Grace Brethren Churches
– Present a seminar: Hi-­‐Speed Social change: How to Understand and Respond to What's Happening to our Values
– As Associate Endorsing Agent for Military Chaplains, participate in honoring our denomination's endorsed military chaplains
– Present resolutions on contemporary social issues to the delegates of the Conference
August 16 – Speak in Sunday morning worship services (8:00, 9:30, 11:00) at Grace Community Church of Seal Beach
"Lord, I Need Your Help to Forgive!"
You may listen to my sermon on the forgiveness petition of "The Lord's Prayer", delivered at Grace Community Church of Seal Beach on March 22, at:
http://www.gracesealbeach.org/media.php?pageID=28
www.donaldshoemakerministries.com