"A Piece of My Mind"
June, 2016 Newsletter from
Donald Shoemaker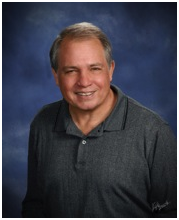 Advancing Christian Faith and Values,
Defending Religious Liberty for All,
Supporting Civility and the Common Good
through Preaching, Teaching, Writing,
Activism and Reasoned Conversations

The 50th Anniversary of Two Wonderful Events
Grace College in Winona Lake, Indiana – In May I walked as a "Golden Grad" in the processional at commencement exercises. And we had outstanding "Class of '66" get-together. The campus and the college are amazing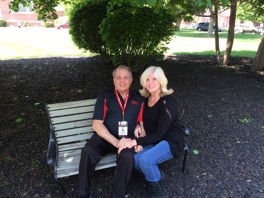 But the greater event is our 50th Wedding Anniversary on June 11. Mary and I became engaged in Winona Lake, on a bench at approximately this spot.
I thank God for 50 wonderful years of marriage. To celebrate the same, we will visit Alaska's interior and then cruise south to Vancouver, BC in June.
Religious Liberty Vigilance –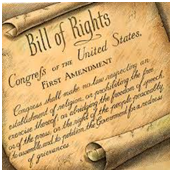 "Congress shall make no law respecting an establishment of religion, or prohibiting the free exercise thereof, or abridging the freedom of speech, or of the press; or the right of the people peaceably to assemble, and to petition the Government for a redress of grievances."
– 1st Amendment
Must We "Cleanse" our History of Religion?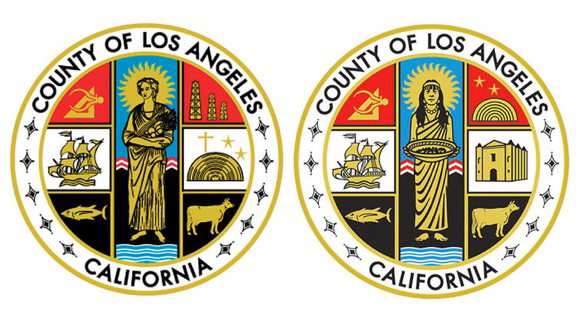 For many years the county seal of Los Angeles (left depicted a tiny cross, recognizing the role of Christianity in the history of the county. In 2004, out of fear of a lawsuit by the American Civil Liberties Union, the Los Angeles County Board of Supervisors, voting 3B2, approved a new seal (right .
The newer seal deleted the cross and moved the Hollywood Bowl to where the now -politically incorrect oil derricks once were. It put a depiction of the San Gabriel Mission (WITHOUT ITS CROSS in their place. A Native American woman (whose depiction some called "servile" replaced the goddess Pomona.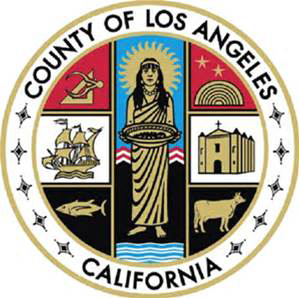 In 2014, with a new supervisor in office, the board approved 3B2 a seal with a cross on the mission (look closely or you'll miss it . But the ACLU struck again. And in April a U.S. district judge agreed. The cross…
carries with it an aura of prestige, authority, and approval. By singling out the cross for addition to the seal, the county necessarily lends its prestige and approval to a depiction of one faith's sectarian imagery… The county also provides a platform for broadcasting that imagery on county buildings, vehicles, flags, and stationary [sic].… Permitting such a change and the associated expenditure of public funds places the county's power, prestige, and purse behind a single religion, Christianity, without making any such benefit available on an equal basis to those with secular objectives or
alternative sectarian views. [Los Angeles Times, April 7, 2016]
O my! How could a tiny cross put right where it belongs be an endorsement of Christianity or an "establishment of religion"? How can the influence of Christianity on the historical development of the area be ignored? Did anyone object to having Pomona, goddess of fruit trees, on the original seal, whose presence was surely 100 times greater than the former cross?
Courts often use the 3Bpronged "Lemon Test" (1971 to determine if the First Amendment's ban on establishment of religion has been violated.
• Is there a valid secular interest? Indeed, historical accuracy is one.
• Is religion promoted as a primary effect? A look at the seal would say no.
• Does the issue entangle government with religion? No again.
Does a Christmas Nativity Scene on public property necessarily violate the First Amendment's "Establishment" clause? The U.S. Supreme Court said no in Lynch v. Donnelly (1984 . The court said separation of church and state must not lead to a "callous indifference" toward religion. Religion is to be accommodated, not just tolerated. The court noted many instances of how the government acknowledges our religious heritage and sponsors depictions of that heritage. "The very chamber in which oral arguments on this case were heard is decorated with a notable and permanent—not seasonal—symbol of religion: Moses with Ten Commandments."
Seals, signs and symbols are not the essence of what they signify. But they are "not nothing" either. This matter could be regarded as a storm in a teapot. But it is symptomatic of a broader trend—erasing the religious influences of the past and their present influence as well. And the court's decision further advances marginalization of religion—eradication instead of accommodation, intolerance in the name of tolerance.
Will the County of Los Angeles stand up against this decision of the court? True, we have finite resources, we must choose our battles carefully, we must decide which hills are worth the assault. But more is at stake here than a tiny cross.
My recommendations: (1 keep the cross on the mission where it belongs;
(2 appeal the district judge's ruling and see where the issue goes from there;
(3 affirm the significance of the role of Christianity in the history of California.
Don's Upcoming Ministries
June – Prepare Resolutions on Social Issues for presentation at the Annual Conference of the Fellowship of Grace Brethren Churches, July 22B25 in Toronto, Canada
July 22B25 – Attend the annual Conference of the Fellowship of Grace Brethren Churches in Toronto, Canada. Offer Resolutions on social issues for adoption by the delegates of the Conference.
August 7 – Speak in Sunday morning services at Grace Community Church of Seal Beach (8:00, 9:30, 11:00 .
Good News from Grace
An excellent VACATION BIBLE SCHOOL program is offered July 11B 15 for age 4 through grade 5. Contact the church on-line or at 562B596B1605.
Bible Insight – When Good Comes out of Evil
When Joseph's brothers saw that their father was dead, they said, "It may be that Joseph will hate us and pay us back for all the evil that we did to him." So they sent a message to Joseph, saying, "Your father gave this command before he died: 'Say to Joseph, "Please forgive the transgression of your brothers and their sin, because they did evil to you."' And now, please forgive the transgression of the servants of the God of your father."
Joseph wept when they spoke to him. His brothers also came and fell down before him and said, "Behold, we are your servants." But Joseph said to them,"Do not fear, for am I in the place of God? As for you, you meant evil against me, but God meant it for good, to bring it about that many people should be kept alive, as they are today. So do not fear; I will provide for you and your little ones." Thus he comforted them and spoke kindly to them. [Genesis 50:15B21 ESV]
Sometimes it appears that absolutely nothing good or redemptive comes from evil. The Bible, however, alerts us that good may arise from evil even when the purveyors of evil have absolutely no good intentions.
So it was with Joseph—one of my Old Testament favorites.
His brothers, weary of Joseph's dreams that they would serve him and jealous over their father's favoritism toward Joseph, sold him into slavery. Then they concocted a dreadful lie that broke the heart of their father—Joseph had been devoured by animals.
Now in Egypt, Joseph became a highly regarded servant over Potiphar's affairs until his wife failed to seduce him. She lied to her husband and Joseph went to prison. There he honorably excelled again and the jailor gave him a trustworthy role. There also he interpreted the dreams of Pharaoh's butler and baker, both of whom quickly forgot about him upon release from prison.
The story continues. Joseph interpreted Pharaoh's dreams and predicted seven years of abundance followed by seven years of famine. Pharaoh was so
impressed with Joseph that he made him "second in command" in the land. Joseph eventually governed during the terrible famine time that came.
The famine brought Joseph's brothers to Egypt for food. Joseph recognized them but they of course didn't recognize him. The story progresses until
Joseph brought them to see the error of their ways. Joseph and his brothers were reconciled and his father's whole household came to Egypt to live.
When his father died, the brothers feared Joseph would now seek revenge. So they meekly approached him, which led Joseph to speak these words:
"You meant evil against me, but God meant it for good, to bring it about that many people should be kept alive, as they are today" (Genesis 50:20 .
Good came to pass through the brothers' evil hearts and deeds. In this case, physical deliverance from famine for the people of Joseph's day. *
There would be no personal vengeance. Personal vengeance is not ours to render. God is the ultimate "just avenger" (Romans 12:18B21 .
There was no "unconditional forgiveness" either Joseph's brothers were not reconciled with him until they acknowledged the error of their ways through the clever process Joseph engineered (Genesis, chapters 42B45 .
A final critical thought: the good that may come through evil never sugarcoats or justifies the evil. Evil is still evil and stands under the judgment of God. And never may we do evil so that good will come through it as a result (Romans 3:8; 6:1B2 .
Christians easily think of Romans 8:28 when they ponder this scene between Joseph and his brothers: "we know that for those who love God all things work together for good". The wrongs done to us don't become right things—they are still wrongs—but God is able to bring good through them all. The "good" in this case is that we may become like Jesus—"conformed to the likeness of his Son".
! * I see Joseph here as a "type of Christ." Jesus was the victim of much injustice—evil
! that ultimately led to his death of a cross, that he might bring salvation to his people.
Recent Readings Worth a Read
Zealot—The Life and Times of Jesus of Nazareth by Reza Aslan (Random House, 2013
I hold a higher view of the accuracy of the Bible than this writer, but I find his "nonB believer" examination of the times before, during, and after Jesus' earthly sojourn to be full of valuable insights and thoughts to ponder.
The Guns of Last Light by Rick Atkinson (Henry Holt, 2013
Volume 3 of his World War II "Liberation Trilogy", this book covers the war in Western Europe from DBDay until the defeat of Germany. Always captivating and sobering.
7 Men and the Secret of Their Greatness by Eric Metaxas (Nelson, 2013
Author of a great biography of Dietrich Bonhoeffer, Metaxas brings out what brought significance to the lives of George Washington, William Wilberforce, Eric Liddell, Bonhoeffer, Jackie Robinson, Pope John Paul II and Charles Colson.
Companion book for my future reading: 7 Women and the Secret of Their Greatness (Thomas Nelson, 2015 explores the significance of Joan of Arc, Susanna Wesley, Hanna More, Saint Maria of Paris, Corrie ten Boom, Rosa Parks and Mother Teresa.
The Printer and the Preacher by Randy Petersen (Nelson, 2014
From the subtitle: "Ben Franklin, George Whitefield, and the surprising friendship that invented America."
Whitefield was a dedicated Christian, an Anglican minister who made several trips to America to win converts to Christ. "Franklin wasn't buying. He had constructed his own faith" from Puritanism, deism and devotion to self-improvement. To him, Jesus was a good example of human behavior. "Despite their differences, these two men could understand each other as no one else could." And their influence on the new country would be profound.
Thomas Jefferson and the Tripoli Pirates by Brian Kilmeade (Sentinel, 2015
How President Jefferson brought the pressure of a new nation's tiny navy to bear against the piracy and corrupt governance of the North Africa nation.