"A Piece of My Mind"
March, 2017 Newsletter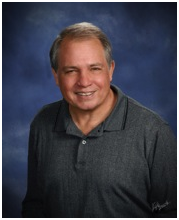 Advancing Christian Faith and Values,
Defending Religious Liberty for All,
Supporting Civility and the Common Good
through Preaching, Teaching, Writing,
Activism and Reasoned Conversations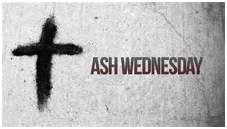 "Ashes represent sorrow, remorse and repentance. Ashes look forward to God's promise of forgiveness and blessing. God promises "beauty for ashes, the oil of joy for mourning, the garment of praise for the spirit of heaviness" (Isaiah 61:3).

A long tradition in Christianity observes Ash Wednesday as the start of the Lenten Season. I've come to appreciate this observance and have led an Ash Wednesday prayer and Communion service at my church for several years now.
If you are local to Seal Beach, California, I welcome you to our service on March 1 at 7:00 p.m. Grace Community Church is at 8th Street and Central Ave. in "Old Town" Seal Beach, one block from the ocean. Otherwise, please consider attending Ash Wednesday services at a church in your area.
"Groupthink"—Enemy of Civil Discourse
By Donald Shoemaker
I taught for many years at a Christian university with conservative theological convictions. Professors were expected to accept and advocate these convictions. Requiring adherence to this theology meant a modification of "academic freedom" and the institution was up front about this expectation
[see footnote on limits to Academic Freedom].
At the same time, an academic institution with a religious creed has to be careful. It can lead to closedminded "Groupthink" on theology and even other topics. I've been in clergy organizations that not only agreed on some points of theology but so impaled themselves on a point along the political spectrum that one would be excluded (or at least feel excluded) if he didn't embrace the group's political viewpoint as well as its theology.
My key point is this: What conservative theological schools and churches do openly and honestly is often done by other institutions—academic or publishing especially—without them really admitting it.
I attended a professional conference at a prestigious university with religious affiliation. While I was hardput to find the spirituality of that religion evident on campus, leftism was easy to spot. I walked past a long row of faculty offices. The faculty seemed to be competing to see who could plaster the most leftwing political statements on office doors. If I hadn't known better and couldn't read, I might have thought I was looking at classroom doors of a nursery school. I actually asked a faculty member if there were any conservatives on the faculty. I've heard ratios of 1 to 11, conservative to liberal, on secular campuses—even that statistic might be too low in reality.
This non-conservative religious campus was infected with "Groupthink".
Newspapers? I was a guest at a luncheon of newspaper reporters. The conversation around the table was entirely leftist—so much so that the reporter who invited me later apologized, maybe fearing I couldn't handle it. These reporters were infected with "Groupthink" and I fear that, no matter how objective one tries to be, the ethos of the newsroom has got to have an influence. A widely embraced way of thinking becomes the "norm" and serves as a lense through which information is received and evaluated.
Campuses, unfortunately, are fertile soil for "Groupthink" because they (students, but especially faculty) become insular. That's when we speak of a "[name of institution] bubble!"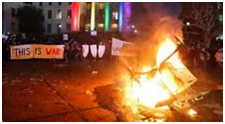 The recent blow-up at the Berkeley campus of the University of California over outrageous libertarian Milo Yiannopoulos (his speaking event was cancelled) should alarm anyone who believes that robust free speech is an essential element of a truly liberal education as well as a constitutional right. That the speaker happened to be a gay conservative seemed to make the event especially leprous to the violent protesters. He violated the mold, so opposition must be extra virulent.
Disruption (the "heckler's veto") is another enforcement of "Groupthink."
Public schools? "Public education partisanship has radicalized… As identity politics and critical theory have spread from the universities downward into high schools and beyond, the party line in education has grown more progressive but increasingly illiberal. The result is a militant bureaucratic approach, using schools to push revolutionary cultural ideas and political change" (Long Beach Press-Telegram editorial, February 8, 2017).
Alternative religious schools are viewed as narrow and sectarian. Truth is, they offer an alternate indoctrination (which they admit to) contrasted with the indoctrination of the public schools (which they would not admit). The religious schools acknowledge the "Groupthink." The public schools that fit the profile above would be places of "Groupthink" without fessing up to it.
If we are to get past the rancor and rejection and stereotyping and polarization we are seeing more and more today, we must reject "Groupthink". We must start engaging in mutual understanding, genuine dialogue and efforts to find as many commonalities as possible, even as we honestly recognize our differences after giving a fair listen to the other side.
FOOTNOTE: "Limitations of academic freedom because of religious or other aims of the institution should be clearly stated in writing at the time of the appointment." (American Association of University Professors, "1940 Statement on Academic Freedom and Tenure")
Reprint (with slight edits) of Guest Commentary in the Long Beach Press-Telegram (February 26, 2017)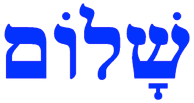 Bible Insight –Our Ministry of "Shalom" to a Needy Country
"Seek the welfare ['shalom'] of the city where I have sent you into exile, and pray to the Lord on its behalf, for in its welfare you will find your welfare." – Jeremiah 29:7 (English Standard Version)
I found this scripture years ago while reading through the Bible, and it has had great impact on my life and ministry.
Jeremiah the Prophet called on the Jewish people exiled in Babylon to pray for that community and seek its welfare ("shalom"). As Christians scattered throughout our world into many places and communities (1 Peter 1:1) we should work and pray for shalom in the place where God places us.
Shalom is a rich word, a diamond with many facets. It means "peace", but more than simply peace (tranquility) as we think of it. English versions use words like peace, harmony, prosperity, well-being, welfare.
Shalom is the way things ought to be.
• Absence of agitation and discord
• Resolution of disputes (we "make things right")
• Restitution for wrongs and losses; working of justice
• Sense of wholeness, well-being and harmony
• Presence of prosperity, rest and safety
How may we be channels of shalom to a country so filled today with rancor and division? The need for shalom is great—humanity as a whole is described by these tragic words: "The way of peace they do not know" (Romans 3:17).
1. "Shalom" must rule in our churches
Churches can be places where disputes arise over morally neutral, even petty matters. Church members argue and judge others over "what we may eat and drink." Against this argumentative spirit, the Apostle Paul says, "the kingdom of God is not a matter of eating and drinking, but of righteousness, peace and joy in the Holy Spirit" (Romans 14:17).
Church life should be a microcosm of what God's kingdom would be if it were fully manifest. In other words, people should be able to look inside our churches and see shalom manifest, along with virtues and joy. Do they?
High regard for church leadership and peaceful relations among members are required (1 Thessalonians 5:13). Some churches abuse their pastors and are pits of quarrelsomeness. Rebellion and a spirit of dissent are contrary to shalom and give outsiders little reason to "inquire within."
Does your church have a reputation in your community for discord? Or are you known as a force for good and for shalom in your community?
2. We must display "shalom" in our personal relationships
Romans 12:18 – "If it is possible, as far as it depends on you, live at peace with everyone." It isn't always possible, and some don't want to live at peace with us. But the effort must be made and we must never be agents of malice. The fault must not be ours.
We are to "slander no one" and "be peaceable and considerate", and always "gentle toward everyone" (Titus 3:2). We are to "turn from evil and do good" and
"seek peace and pursue it" (1 Peter 3:11).
3. We must pray and work so that "shalom" may rule in our society
We are enjoined to pray for "all those in authority, that we may live peaceful and quiet lives in all godliness and holiness" (1 Timothy 3:1-2). Can it be that today's social disarray is partly due to our prayerlessness for political leaders?
When I'm called as a police chaplain to go to a tense scene such as where a death has occurred, I don't know what I'll face. But I do have a prayer to offer:
Lord, make me an instrument of thy peace.
Where there is hatred, let me sow love;
Where there is injury, pardon;
Where there is doubt, faith;
Where there is despair, hope;
Where there is darkness, light;
Where there is sadness, joy. – Prayer of St. Francis
Another Tragic Death in Law Enforcement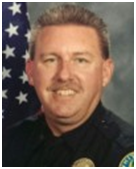 Keith Boyer, 53, a 27-year veteran officer at the Whittier, California Police Department, was shot and killed while attending to a "routine" traffic accident call the morning of February 20.
But it was not a "routine" call (nor can any call for service be approached as "routine"). A recently paroled felon who was driving a stolen car involved in the accident opened fire, killing Officer Boyer and wounding another officer.
Whittier Police Chief Jeff Piper said the shooter was an example of how statewide efforts to reduce incarceration of certain criminals can have tragic consequences. "We need to wake up. Enough is enough… This is a senseless, senseless tragedy that did not need to be."
As of February 27, twenty-two deaths in the line of duty have occurred in the USA. California leads with three. Last year fifteen were reported in January and February. Source: Officer Down Memorial Page (www.odmp.org)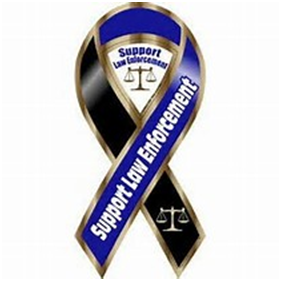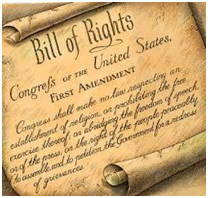 Religious Liberty Vigilance –
A Tale of Two Merchants
"No provision in our constitution ought to be dearer to man, than that which protects the rights of conscience against the enterprises of the civil authority."
– Thomas Jefferson

It's 1994. Chuck and Sue Baker have a family-owned printing company in St. Albans, Vermont. They are devout Catholics.
Enter a local member of the abortion rights group "Vermont Catholics for a Free Choice". VCFC wanted some printing done, but the Baker's refused. "Catholics don't believe in abortion…and I don't plan on lending a hand to help anyone do it," Mr. Baker explained.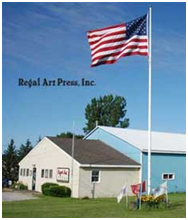 So the Vermont Human Rights Commission threatened the Bakers with a $10,000 fine and a lawsuit for compensatory and punitive damages. And the ACLU sued the Baker's, claiming the Baker's wrongfully refused to do business in violation of state antidiscrimination law *.
Fast-forward to 2016. Donald Trump has won the presidency and Melania, his wife and the "First Lady-to-be", will need a dress befitting the Inauguration.
Elite fashion designer Sophie Theallet, who had designed for first lady Michelle Obama, said in an open letter that she would not work for Melania. "As an independent fashion brand, we consider our voice an expression of our artistic and philosophical ideas."
Seems to me that discrimination is discrimination. The difference is that the Baker's should have First Amendment protection of their religious freedom and should not be forced to use their creative skills to publish what violates their core beliefs. Ms. Theallet may have "right of refusal" as well, but cannot claim a constitutional right to the free exercise of her religion.
So what should be done in these and similar cases? How about this…
"I strongly disagree with your refusal to do business with me. I think you are a bigot and I wouldn't want to give you my money or make use of your product anyway!
"But let me be clear. You are free to practice your religion. You are free, as I am free, to live by your conscience and use your creative skills to express your own artistic and philosophical ideas. But I am also free to take my business elsewhere, and that's what I intend to do!"
If a consensus cannot be reached that satisfies the consciences and goals of both sides, this outcome seems to me to be the American way of acknowledging and allowing diversity.
* A Superior Court dismissed the case, but the Vermont Supreme Court reversed and remanded it. Those are all the results I've located.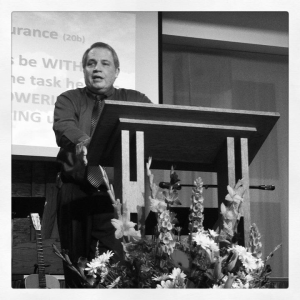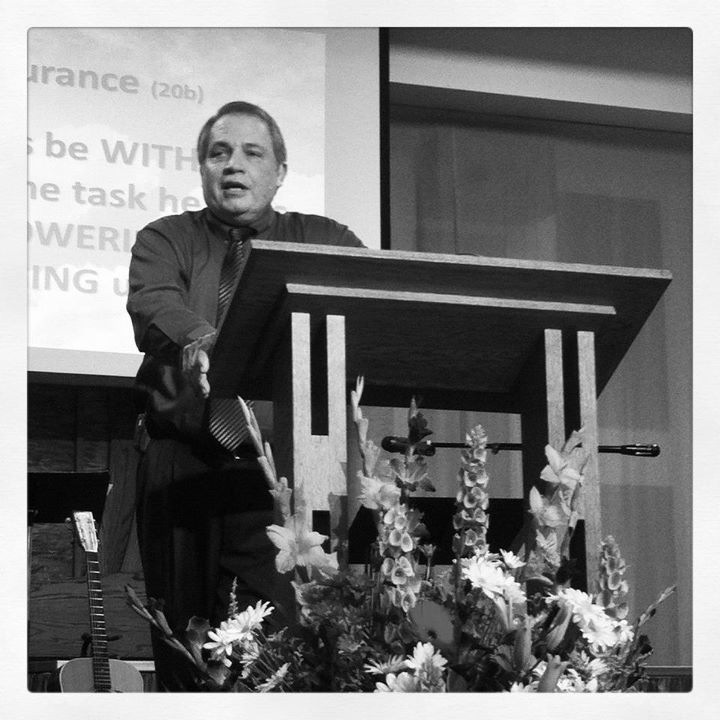 Don's Upcoming Ministries
March 1 (7 pm) – Ash Wednesday Service at Grace Community Church of Seal Beach
March 23 (7 pm) – Speak on "The Church, The State and the Law" for the "Protecting Religious Freedom" series sponsored by the South Coast Interfaith Council. The meeting is at the LDS Institute of Religion, 6360 E. State University Drive in Long Beach.
Website: www.donaldshoemakerministries.com
Contact me at: donaldshoemakerministries@verizon.net