"A Piece of My Mind"
September 2014 Newsletter from Donald Shoemaker
Advancing Christian Faith and Values, Defending Religious Liberty for All, Supporting Civility and the Common Good through Preaching, Teaching, Writing, Activism and Reasoned Conversations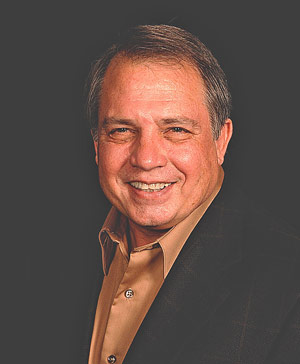 Labor Day 2014 – A Worker's Prayer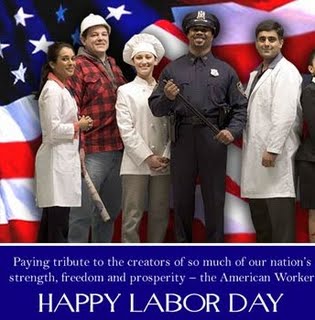 Lord, this is the day you have made. I will rejoice and be glad in it, no matter what. You are Lord of this day. May you be pleased and honored by all I say and think and do in my job.You are my creator, a God of thoughtfulness, planning and beauty. Help me to take those qualities into my workplace, that I might do my very best with the talents and skills you've given me.
You have given me values to live by.
Lead me not into temptation, but deliver me from evil.
Let the pressures of my job build me and not break me.
In the words of the Psalmist, "Redeem me from the oppression of men, that I may obey your precepts."
Thank you for my work, O God. I accept it as my calling.
Thank you for the privilege of being productive, of earning an income, of being able to earn so that I might give to your work and enjoy a better life.
Give me a sensitive and supportive heart to those who work over me, beside me, and below me.
May I be loyal and loving, concerned and caring, an instrument of your peace.
Let my light shine at work, Lord. May your virtues be seen in me.
May I have opportunities to give a reason for the hope that is within me, and may I have the appropriate words to share.
May my workday receive your smile, Lord, both now and at your judgment. For I long to hear your words, "Well done, good and faithful servant."
– By Donald P. Shoemaker (1998 message: "The Bible's Work Ethic—God's Way to Job Satisfaction")
"Prophets are Good for Business"
(Applying Biblical Principles to Work Situations)
In Observance of Labor Day, We Remember Peter Dey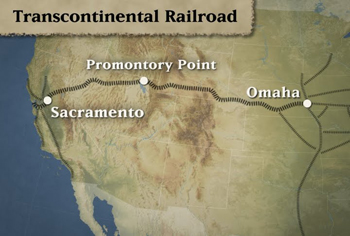 Who? Peter A. Day (1825-1911), one of the best, if not the best, railroad engineers in the country, had a dream job—chief engineer for construction of the Union Pacific Railroad, which built the Transcontinental Railroad west from Omaha to its connection with the Central Pacific Railroad in Utah Territory.
Prior to this job, he had directed surveys of the road to Promontory Point, helped secure land for right of way, ordered equipment, arranged tie contracts, and raised funds for construction.
Enter Thomas "Doc" Durant, who above all was in railroad construction to make as much money as he possibly could. To do this, he would establish the "Credit Mobilier", America's worst financial scandal of the 19th century. But that's another story.
Dey was ordered to abandon a route he had surveyed (already under construction) for another "bowed" one that would add nine miles and "bring in an extra $144,000 in government and company bonds, plus 115,200 acres of federal grants, and more profits for the Credit Mobilier." Durant also ordered Dey to submit a proposal to build the railroad for $60,000 a mile, twice what Dey had estimated.
Dey pondered the order and reluctantly chose to resign, saying, "I do not approve of the contract…and I do not care to have my name so connected with the railroad that I shall appear to endorse this contract." Forty years later he would be vindicated when the railroad right-of-way was relocated to his original straight path.
He noted that he had "resigned the best position in my profession this country has ever offered to any man."
This Labor Day I hold Peter Dey in high esteem as a professional worker who put his own honor and conscience ahead of financial advantage. People like him are honored in scripture—they keep their word even when it hurts; they lend money without usury and never accept a bribe (Psalm 15).
"A good name is more desirable than great riches; to be esteemed is better than silver or gold."

(Proverbs 22:1)
(Note: most of the information is gleaned from Stephen Ambrose's book on the construction of the Transcontinental Railroad, Nothing Like It in the World [Simon and Shuster, 2000]. Other sources include "The Union Pacific—Significant Individuals" and the PBS Program Transcript "The American Experience—The Transcontinental Railroad.")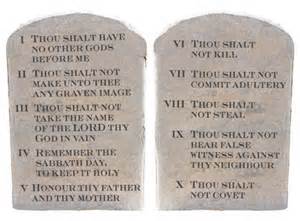 Bible Insight:
What Do We Mean by
"The Will of God"?
"I'm just waiting now to find God's will in this matter."
"Our church is trying to discern what God wants us to do."
Versions of those phrases are around us all the time in Christian circles. We've likely used them ourselves. I have.
But maybe it's time for rethinking this whole matter of "knowing God's will." Here are some verses that will prod us (James 4:13-15 New Int'l. Version):
Now listen, you who say, "Today or tomorrow we will go to this or that city, spend a year there, carry on business and make money." Why you do not even know what will happen tomorrow… Instead, you ought to say, "If it is the Lord's will, we will live and do this or that."
I find it helpful to distinguish two "wills" of God:
God's DESIRED or PRESCRIBED will (his moral revelations to us)
God DETERMINED or PROVIDENTIAL will (what God has set to transpire in the world and in our lives)
An example of the first is in 1 Thessalonians 4:3 – "It is God's will that you should be sanctified, that you should avoid sexual immorality…"
We acknowledge God's will in this sense every time we pray the words of The Lord's Prayer ("Your will be done") or when we recall the words of Jesus to his Heavenly Father, "Not my will, but yours be done." We find this "will of God" in Scripture. As free moral agents, we can choose whether we want to be "in God's will" in this moral sense and we are accountable to God for our choices.
James 4:13-15 (above) is an example of God's determined, providential will.
Its specific details are hardly ever available to us in advance and we are not responsible for knowing them. We will be "in God's will" in this sense whether we know it or not, or whether we want to be or not.
There is a wide range of issues that are neither forbidden nor commanded by God—that is, not addressed in Scripture. With these issues, there is no absolute "will of God", that is, no prescribed right or wrong. We are responsible for weighing these issues and making good-sense choices. Issues such as "Should I go to this school or that school, or have this or that career?" or "Should our church have this or that program or building?" are examples.
In this realm of "indifferent things" we must be willing to let others make different choices from our own without regarding them to be "out of God's will." And no one should judge us for our choices or try to play the "spiritual trump card"—"I believe this is God's will for us (and your idea isn't!)."
So, bottom line, I for one do not try to "discern God's will" in the realm of his providence. I will live in this realm with prudence and wear my seat belt. I will seek wise counsel, gather information and apply my reason and common sense. I may choose not to travel to certain places—others may choose otherwise. But ultimately, "whatever will be will be." I will be "in God's will" and I need to thank him for that, make my plans to the best of my ability, and know that ultimately God is in charge of my life and I am not.
And it would be wonderful if Christians would spend time thinking through how The Ten Commandments (for example) apply to their daily lives rather than trying to discern the will of God that is hidden till it happens.
Just the Answer for the Truly Lazy* Preacher…
* Or perhaps this minister lays aside his primary responsibility to study and teach the Word of God so he can do "vision-casting" and other modern distractions.
ADVERTISEMENT: "Create beautiful worship sermons using our collection of Bible verses PowerPoint presentation templates. We've done all the hard work so that you don't have to. We've researched the entire Bible and categorized the verses into sermon topics. We added award winning Christian images and beautiful fonts to make your sermon truly amazing."
Don's Upcoming Ministries

September 9 – Lead a meeting for ministers (the district ministers of the Fellowship of Grace Brethren Churches) at the Seal Beach Police Department.
Topic: "Pastors and Churches in the Hour of Crisis: How God Worked through Both When a Mass Murder Happened in Seal Beach."
Contact me for information on attending this event.
October 5 – Speak at Sunday Morning Worship Services at Grace Community Church of Seal Beach (8:00, 9:30 & 11:00).
Message: "Faith That's Worthless & Faith That Works"
(The Epistle of James 2:14-26)
October 13-15 – Attend advanced chaplain training in Sacramento at the regional meeting of the International Conference of Police Chaplains
Three Tragic Human Losses in August –
The Rev. Kent Hinkson, friend, prayer partner and California pastor who became a volunteer Anglican minister in Durham, NC – murdered.
Pam Morris, recently retired, who served as Executive Assistant to the Chief of Police in Seal Beach, CA – died as a result of a traffic accident near El Paso, TX as she drove to her new home in Florida.
Dave Daggett, long-time local Postmaster and church leader at Grace Community Church of Seal Beach, CA, mentor and friend, died suddenly at his retirement home in Grants Pass, OR.
"If it is the Lord's will, we will live and do this or that." (James 4:15)