"A Piece of My Mind"
May, 2016 Newsletter from
Donald Shoemaker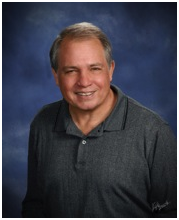 Advancing Christian Faith and Values,
Defending Religious Liberty for All,
Supporting Civility and the Common Good
through Preaching, Teaching, Writing,
Activism and Reasoned Conversations

Tom Hennessy (1936-2016)
Long-Time Columnist for the Long Beach Press-Telegram (27 years), who once published my essay "Beatitudes for Educators" in his space.
Outspoken Secular Liberal with a special penchant for witty writing against whatever he disliked about religion, which meant he often put Protestant Evangelicalism in his crosshairs.
Special Personal Friend, caring and perceptive, with whom I'd discuss and debate theology, politics, ethics, social issues, church-and-state, personal matters and more, who delivered a tribute at my church to recognize my 25 years of ministry there. I will deeply miss him.
Message of the Month – Care and Concern for the Dying
"In those days Hezekiah became ill and was at the point of death. The prophet Isaiah went to him and said, 'This is what the Lord says: Put your house in order, because you are going to die; you will not recover.'" – Isaiah 38:1
As the story goes, he did not die at that time—we'll leave the interface between what God decides and what we do for another time. To the point: if we had only this verse, we would see that preparation for death is a valid biblical issue.
Thirty years ago (May 15, 1986) my mother passed away from cancer in our home. My Mother's Day sermon four days before her death was not easy! Dealing with her illness had a profound effect on my wife and me as well as on our children. I learned more about death and dying than I wanted to know.
It was an experience I would wish on nobody, but it made me a better pastor.
Personal and Pastoral Experience
Prior to the six-month experience of her illness and death I was, I'm afraid, rather dismissive of the likelihood of death when trying to minister to others. Frankly, I didn't know what to say, so I sometimes said the wrong things (better: if you don't know what to say, say nothing at all).
Since this experience I've helped many "walk through the valley of the shadow of death" (Psalm 23), as a shepherd of souls following God, our Great Shepherd. I've helped people think of their own "advance directives" and on accepting or rejecting treatments, planned funerals with them, advised on hospice care and arranged church assistance. I've kept funeral instructions in my file for when the day comes. As a police chaplain, I have walked with many in the Seal Beach community who faced unexpected death.
Care for my mother came from (1) "The Father" – God's comfort and guidance; (2) "The Family" – especially the selfless, generous, marvelous service of my wife; (3) "The Fellowship" – concern and help from churches, both ours and my mother's (though her church failed its pastoral care duty); and (4) "Friends".
As her disease worsened, the visits from church members and friends were fewer and fewer—we understood. But some with special expertise and ministry continued, including one wonderful nurse who came by until the end.
Biblical Guidance
Here are some helpful thoughts from Scripture:
• "Blessed is he who has regard for the weak" – Psalm 41:1.
• Life is a precious gift of God (Mt. 10:29-31) to be treated as such.
• The Bible is realistic on life expectations and our mortality (Psalm 90:10, 12). Treat each day as special.
• In life and in death, we belong to God and decisions we make are never separated from that relationship. "None of us lives for ourselves alone, and none of us dies for ourselves alone. If we live, we live for the Lord; and if we die, we die for the Lord. So, whether we live or die, we belong to the Lord." – Romans 14:7-8
• The 2nd Great Commandment is "Love your neighbor as yourself."
• The Bible's "definition of death" – The old King James Version phrase "gave up the ghost" simply meant "breathed his last" (no body/soul dichotomy). James 2:26 is best translated, "The body without breath is dead." This is a common sense understanding and doesn't fully address the issue of keeping the body alive through, for example, a respirator.
• God gives us the freedom and responsibility to act within our power and resources, so long as we keep his commandments. We are not "playing God" when we make end-of-life decisions nor are we failing to "leave things in God's hands"—what I call "a punt to Providence". Relevant scripture: Deuteronomy 29:29.
• Special care for special people (the voiceless, helpless, defenseless) is always our responsibility. A good society will manifest this (Isaiah 1:17; Isaiah 58:6-7; Ezekiel 16:49).
• The family of the needy person has great primary responsibility. 1 Timothy 5:4, 8 – "But if a widow has children or grandchildren, these should learn first of all to put their religion into practice by caring for their own family and so repaying their parents and grandparents, for this is pleasing to God. …Anyone who does not provide for their relatives, and especially for their own household, has denied the faith and is worse than an unbeliever."
Definitely avoid religious jargon like, "There's always a purpose in suffering" (please tell me, then, what it is!). Avoid words like: "Hezekiah should have just gone to heaven" (I heard that in a sermon!). Bad advice is a cruel taskmaster!
Issues of Care for the Dying
"What should I do?" There are often no easy answers. I strongly believe in respecting the wishes of the person who is terminally ill. But these wishes need to be informed decisions and made known by clear communication, preferably prior to final days.
Upon coming to our home after a month in the hospital and three months before her death, my mother made it clear that this is where she wanted to be and there were to be no trips back to the hospital. It was a great emotional release for me to realize that more aggressive treatment would be done not for her sake but for my sake. I am staunchly "Right to Life", but I also believe in the right of patients to make choices on what "heroics" they wish to have applied to them during the final stage of life.
When death is likely soon, we cease doing what was once appropriate and begin doing what is now appropriate. Hospice care is very appropriate now, offering expertise beyond a family's ability to help. ("Hospice" is an interdisciplinary and multifaceted program to care for those likely to die in six months or less in a hospice care facility or, more likely, in the patient's home.) In my experience, many wait too long to invite hospice care into the situation.
"What concerns might afflict a very ill or terminally ill patient?"
Fear of, or reality of uncontrolled pain
Fear of debilitation
Feeling of abandonment
Cost of care
Not wanting to be a burden on family
These are addressable through "the Father, the family, the fellowship and friends" (above), and with good hospice care. But I never say it's easy.
"What should I do to prepare?"
In California there is an appropriate, understandable document known as the "Advance Health Care Directive." Don't purchase one—you can find it free on-line. Whether it be this document or other arrangements that should be made, handle as much as you can before you or a loved one is in life's terminal stage.
What about so-called "Death with Dignity" laws?
California voters defeated a "death with dignity" proposition in 1992. It was deeply flawed and was founded on the "sinking sand" argument that personal control of one's destiny is a fundamental right.
Right now a new "End of Life Option Act" is taking effect in California. It is described by proponents this way:
The Act allows terminally ill, mentally capable adults who have a prognosis of six months or less to live, the option to request from their doctor a prescription for medication that they can self-administer, if they so choose, to die peacefully and painlessly in their sleep to relieve suffering and shorten a difficult dying process.
It's amazing how easily this measure became law. Two reasons: (1) it came via legislation rather than through vote of the people, and (2) legislative speed and shenanigans were part of the process.
This measure, with many safety provisions and less odious than the 1992 proposition, removes the health care provider (the doctor) a step from the process. The instrumental cause of death is available on the bedstand, so to speak, rather than being administered by someone else.
There are dangers with such legislation.
• The slippery slope (from terminally ill to those who cannot make a competent request, to the chronically ill, to the disabled, to those deemed by society to be without value, ultimately to anyone desiring to end life).
On April 24, 2010, Tine Nye, 37, was euthanized in Belgium, following her decision to seek euthanasia after a breakup with her boyfriend. Her two sisters expressed dismay over the attitude of doctors toward Tine's request when they determined it was reasonable. Little effort was made to persuade Tine to live.
• Inevitably, there will be health care providers who will experience infringement of their freedom of conscience and of their religious liberty.
• The right to die can become the obligation to die.
Moral Guidance
I've found four principles set forth by Richard Gula, Professor of Moral Theology at Franciscan School of Theology, to be especially helpful.
1. Life is not an absolute good that must be preserved at all costs, nor is death an absolute evil that must be avoided at all costs.
2. The patient's free and informed choice determines whether or not life-sustaining therapy is used.
3. Treatments that cannot reverse the terminal illness are not morally required.
4. Decisions to withhold or withdraw treatment ought to intensify efforts to comfort the patient.
Don's Upcoming Ministries
Singing the National Anthem before the start of Seal Beach's 5/10K charity run and walk on April 9. There were 4,600 participants.
May 17 (6:30 p.m.) & May 20 (9:30 a.m.) – Teach "Hilites of the Book of Genesis" at Women's Bible Study at Grace Community Church of Seal Beach
June – Prepare Resolutions on Social Issues for presentation at the Annual Conference of the Fellowship of Grace Brethren Churches, July 22-25 in Toronto, Canada
May 15 – Pentecost Sunday Remember and Pray
Pentecost Sunday recalls the Day of Pentecost following the Resurrection of Jesus (if we observe Easter, we ought to observe Pentecost!). On Pentecost, the Spirit of God was bestowed to Jesus' followers and the world changed! Different theologies and traditions on the ministry of the Holy Spirit should not keep Christians of whatever persuasion from praying for a fresh revival in the church today through the power of God's Spirit.
The modern Pentecostal Movement marked 110 years of existence in April. Below is an article I published on the movement when it reached its 100-year mark in 2006.
April marks a great milestone in America's religious heritage as the Pentecostal Movement reaches the 100th anniversary of the revival that launched it. This was the "Azusa Street Revival" in Los Angeles that began in 1906, continued for four years, and attracted inquirers who spread the revival across the country and around the world.
Pentecostalism was not the only revival of its time. The Welsh Revival fanned spiritual flames into some of the early participants at Azusa Street. The Pentecostal revival, however, had unique features of its own, the most obvious being that the spiritual renewal it called the "baptism" or "filling of the Holy Spirit" was accompanied and evidenced by the experience of "speaking in tongues." This linkage became a key doctrinal and experiential feature of the many denominations, churches and ministries the revival later produced.
Today [2006] 25 percent of those who claim the Christian religion are Pentecostal. There are at least 20 million Pentecostals in the U.S.
I personally will always be thankful for this movement's impact on my own spiritual journey. I prayed to receive Jesus while kneeling at the altar on the concrete floor of a Pentecostal church when I was nine years old. My spiritual life was renewed through contact with a Pentecostal family when I was a teen. I joined a Pentecostal denomination. I first saw my wife-to-be in one of its churches and we were married there! My earliest opportunities for musical ministry and preaching were in Pentecostal churches, including my first sermon when I was eighteen. Though I no longer hold the distinctive Pentecostal doctrines I still enjoy fellowship with its adherents and occasional ministry opportunities in its warm assemblies.
The movement has made many positive contributions to the broader Evangelical Protestant community to which it clearly belongs. Two of these are especially significant—renewed interest in the ministries of the Holy Spirit and renewal in church worship.
Pentecostals were about the only Christians focusing on the work of the Holy Spirit in the early Twentieth Century. By contrast, Louis Berkhof's Systematic Theology, published in 1939 and still a classic, devoted a scant nine of its 700-plus pages to the work of the Holy Spirit and dealt with none of the issues of his day presented by Pentecostalism.
This sparse treatment would be unthinkable today. Wayne Grudem's Systematic Theology (1994) devotes 100 of its 1100-plus pages to the ministries of the Holy Spirit and shows itself well versed in contemporary issues raised by Pentecostalism. Non-Pentecostal writers such as John R. W. Stott, James D. G. Dunn, Frederick Dale Bruner and James Packer have made significant contributions on the work of the Holy Spirit. Clearly, other Christians have now awakened to the topic of the Holy Spirit even if differences remain on particular issues like "speaking in tongues."
Pentecostalism has transformed worship in many American churches. You must understand that the word "worship" is a verb in Pentecostalism! It is an action you enter into, not a meeting you attend and observe. Styles of worship once found almost distinctively in Pentecostalism are now widespread throughout Evangelicalism. Worship has become "holistic" as we have learned that the experience of approaching God is not altogether or primarily a cognitive thing (conservative Protestants rightly have biblical doctrines close to their hearts) but also an experience of the emotions and the body. Once seen by many as (horrors!) a "Pentecostal thing," lifting up hands in worship is now commonplace.
Has the movement had its errors and excesses? Yes. It has created personality cults where "the anointed man of God" is accountable to no one. It has shared with other "Holy Spirit" revivals the risks of minimizing the intellect, creating spiritual pride and going beyond the Scriptures in its claims and experiences. It could nurture itself and the cause of Christian unity greatly by recognizing how much the outpouring of the Holy Spirit ("the Spirit's wave," as we call it in my Seal Beach church a block from the ocean) extends beyond its own perimeters.
That said, we need the Pentecostal Movement and all other movements of God's Spirit to renew in us the confession "Jesus is Lord" (I Corinthians 12:3). Without the presence of God's Spirit, the church loses its uniqueness. As the Roman Catholic scholar Luke Timothy Johnson reminds us, "Unless what it says about the Holy Spirit is true, then the church is simply another organization among others, rather than the sacrament of God's presence in the world."
(Published in the Long Beach CA Press-Telegram, March 25, 2006. © 2006 Donald P. Shoemaker)
"Come, Holy Spirit, Heavenly Dove"
By Isaac Watts, "The Father of English Hymnody" (1707)
Come, Holy Spirit, heavenly Dove, with all Thy quick'ning powers.
Kindle a flame of sacred love
in these cold hearts of ours.
In vain we tune our formal songs, in vain we strive to rise.
Hosannas languish on our tongues, and our devotion dies.
Dear Lord! And shall we ever live
at this poor dying rate?
Our love so faint, so cold to Thee, and Thine to us so great!
Come, Holy Spirit, heavenly Dove, with all Thy quick'ning powers.
Come, shed abroad the Savior's love, and that shall kindle ours.